In the United States, more than 700,000 professionals live from their sales on eBay. In France they are only 15,240. These include sales assistants, a booming market. register


Avec plus de 100 millions d'objets en vente chaque jour et prés de 300 millions de membres à travers le monde, Ebay est le leader sur le marché du e-commerce. register
What are others selling? Have similar products to yours already sold and at what price? To answer these questions, do some research by consulting the completed sales. This can help you locate the value of your item among other similar products. If no similar sale has occurred recently, it may be that your item is very rare or perhaps unsaleable. register
1. Look at what others are doing, especially those who have made many sales and items that already have many auctions. You will not make mistakes by inspiring yourself with their style. 2. Put yourself in the place of the buyer: what will he put in the search engine and what will encourage him to buy your object (photos, description). When you shop on the Internet, what makes you buy an item? register
Use keywords that will allow you to appear in search engines, not just Ebay, but Google. Google refers very well to the pages of Ebay, eg: Coffee table + 6 chairs. You have 55 characters for your ad. Use them appropriately, avoiding unnecessary superlatives and punctuations like "Beautiful table !!!". Also avoid developing brands and references to the detriment of the name of the object, eg SONY DSC-T200 recent. Prefer: SONY DSC-T200 Digital Camera register
Make an honest and accurate description. If the object has a defect or signs of wear, say so (eg a 2 cm stripe). The buyer knows he buys an opportunity, it will put him in confidence and avoid disputes later.

Ask yourself if a single photo is enough or if you would gain to show your object from other angles. register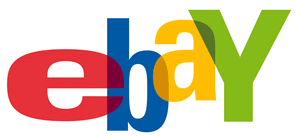 What starting price to choose?

You can place a reserve price, this is the lowest price at which you agree to sell the item. Buyers do not know this price and you are not required to sell if this reserve price has not been reached. Or, you can choose a classic sale at a fixed price (Buy Now). This is possible only if you have at least 10 valuations (as buyer or seller) or by being registered for direct debit payment.


Ebay, a whole story
In 1995, Pierre Omydiar, a computer scientist, works on an auction web software, an interactive auction line platform. He had always been interested in the potential of this type of platform where the market really knows how to recognize the value of an article.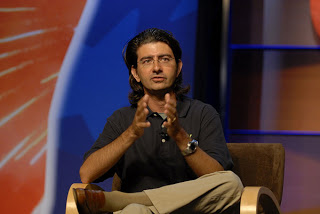 Pierre Omydiar
The first time he wanted to register a site on the web for his company, "Echobay" was the name he had intended to use. But he learned that "Echobay.com" had already been taken. Confronted with the need for a unique name, he first bent for "Auction web" but came back to the idea of "Echobay" and then decided to make it an abbreviation: what became "Ebay".

Omydiar launched his site and appointed Jeffrey Skoll as the first president. The very first item sold on Ebay was a defective laser pointer for $ 14.83. When he learned it, Pierre Omydiar contacted the buyer and asked him if he understood that the laser was defective, in an e-mail, the buyer explained that he was precisely collector of defective laser pointers.
In 1998, Skoll was forced to leave his post for medical reasons.

Meg Whitman replaced him. The latter was in fact at the origin of the dazzling success of Ebay. The numbers speak for themselves: When she takes Ebay in 98, the site makes only 86 million dollars in turnover and the site is visited by only 6 million people. In six years of leadership, Ebay has generated $ 3 billion in revenue, with more than 60 million people visiting the site worldwide. She took the initiative to bring Ebay on the stock market, Nasdaq with an action at $ 18. In 2005, it was around $ 60. Since then, Ebay has increased its activities on the stock market, which leads to an increase in the buying and selling activity on their site.
Ten years after being named president, Meg Whitman is replaced by John Donahoe. The annual turnover continues to increase to reach today 4.5 billion dollars.
More than 12 years of experience.
100,000 customers already trust us!

Selling on eBay is within everyone's reach.
Who has never wished to dispose of an object while earning money? A mobile phone is sold every 4 minutes on eBay, a DVD every minute and a postcard every 45 seconds. You also use eBay as well to rid your garage, sell your duplicates as to start your business.
As a buyer, your rights are different depending on whether your seller is an individual or a professional. When you buy from a particular seller, you have rights of course but these are strengthened if you buy from a professional seller. On eBay, sellers have the opportunity to register as a professional seller. In this case, "Registered as a Professional Salesperson" will appear in the Seller Information box at the top right of the listing page. In the opposite case, it is the mention "Registered as a particular salesman" which will appear. The rules detailed in this section apply when your seller is French. If it is not, we recommend you consult a lawyer or contact the Directorate General for Competition, Consumption or Fraud Control, called DGCCRF.